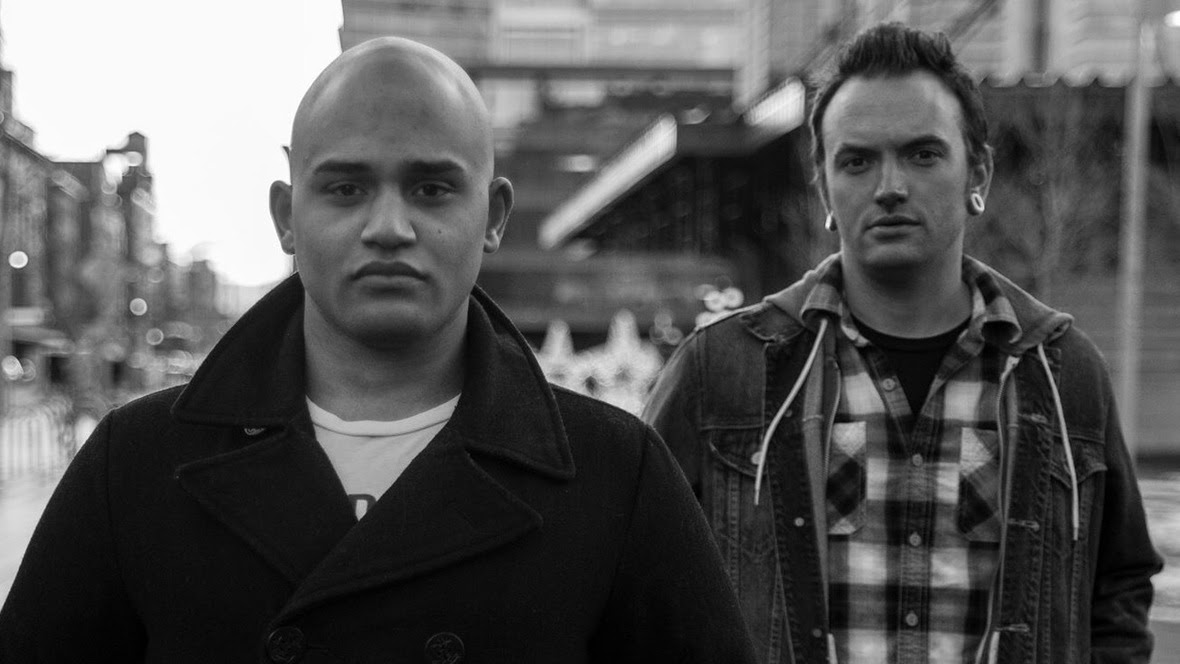 (May 4, 2016 – Denver, Colorado) – Denver aggressive rock outfit, Roots Like Mountains has announced "The Boys Of Summer Tour" with experimental post hardcore band, I Set My Friends On Fire. The month long tour begins June 21st in Rochester, NY and will travel much of the midwest before hitting the west coast and wrapping back around, ending in Indianapolis, IN.
Tour Dates:
6/21/2016– Water Street Music Hall- Rochester, New York
6/22/2016- 3065 Live- Wareham, Massachusetts
6/23/2016– The Space- Hamden, Connecticut
6/24/2016– Amityville Music Hall- Amityville, New York
6/25/2016– Championships- Trenton, New Jersey
6/26/2016– The Champ- Lemoyne, Pennsylvania
6/28/2016– The Smiling Moose- Pittsburgh, Pennsylvania
6/29/2016– The Outpost- Kent, Ohio
6/30/2016– Frankie's Inner City- Toledo, Ohio
7/1/2016– Camp H Skate Park- Grand Rapids, Michigan
7/2/2016– Kalkaska Civic Center- Kalkaska, Michigan
7/3/2016– Cairo Ale House- Chicago, Illinois
7/5/2016– Big Shot's- Valapariso, Indiana
7/6/2016– Gabe's- Iowa City, Iowa
7/7/2016– Rail II- Peoria, Illinois
7/8/2016– Jackpot Music Hall- Lawerence, Kansas
7/9/2016– Sunshine Studios- Colorado Springs, Colorado
7/12/2016– Pub Rock- Scottsdale, Arizona
7/13/2016– Psychedlic Ballroom- Reno, Nevada
7/14/2016– The Colony- Orangevale, California
7/15/2016– Chain Reaction- Anaheim, California
7/17/2016– Lowbrow Palace- El Paso, Texas
7/18/2016– Korova- Houston, Texas
7/19/2016– The Door- Dallas, Texas
7/20/2016– The Outland Ballroom- Springfield, Illinois
7/21/2016– Emerson Theater- Indianapolis, Indiana
---
About Roots Like Mountains
"Roots Like Mountains was created as a means to escape from the weight of our past and to express the deep passion that burns in each of us. We all come from different backgrounds, and we've walked different paths. Through it all, we found that music has a power to affect the hearts and minds of people in a way that defies reason or belief.
RLM seeks to connect with people in a way that skips the mind and goes straight to the heart. We want to share our joy, our anger, our pain, to remind people that they are not alone. We are surrounded by people who think and feel the same as we do, and in that, we are all together. We are family.
We strive to build a community of people from all different homes, backgrounds, lifestyles, communities, and countries to bring them together and keep on fighting together."