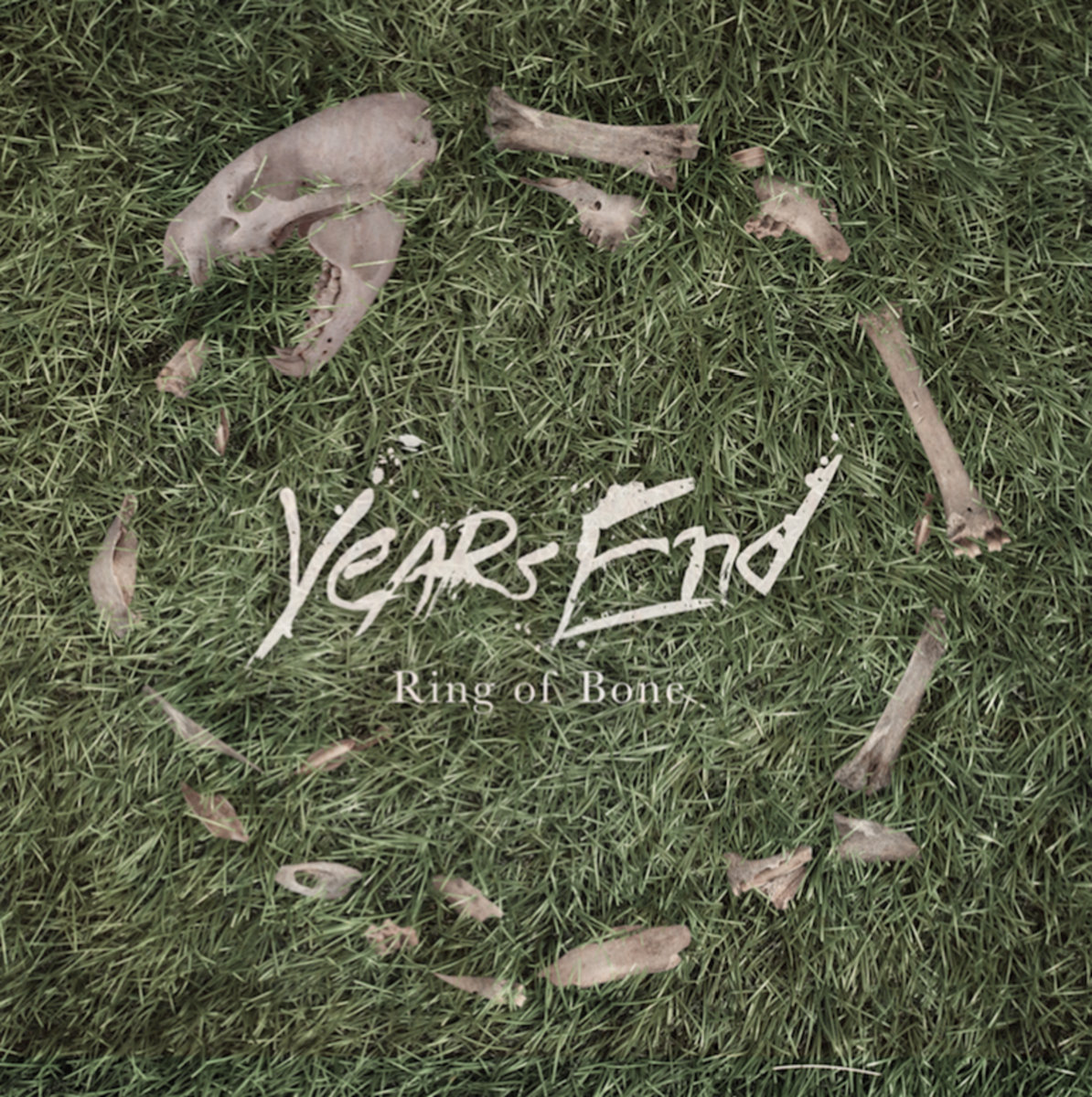 Of all the factors and circumstances within the human experience, there's nothing quite as uniquely extraordinary as the innate ability to have our lives shaped so drastically by the people we interact with. Day-to-day interactions with everyone- from annoying family members, to skeptical college professors, to sincere friendships, and chance happenings with strangers impacts our lives to some extent, whether we intend it or not. We gain social influence and knowledge from the people who teach us from textbooks and from the heart, from strangers bearing signs or toothy grins as they hold open doors. All of this we watch, internalize, personalize, relate, and reflect on. That doesn't indicate that every interaction with another person is always pleasant, nor does it indicate that every person is inherently a good person [to know or interact with.] For instance, hospital visits are rarely added to a list of pleasantries; funerals are far from the brighter side of life. We even fall in love with the worst of people at the best of times and- albeit a rather small grouping- people even go so far as to praise historical spoils of war by criminal dictators. Yet, all of these experiences influence our lives to a certain extent- and hopefully always for the better.
So, what happens when we try to integrate ourselves via this social system with skewed visions from an unhealthy mind? Do we always walk away a better person despite it all? Do we succumb to our surroundings? West Virginian melodic hardcore act Years End have taken a deeper exploration in these questions, charting a snapshot of personal growth through personal and interpersonal trials and tribulations in their debut full-length Ring Of Bone. The LP, which details specific distressing segments of vocalist Sam Freeman's life, is brimming with harsh grooves and vicious spates of southern-style metalcore, in a blended vision of Botch-meets-Counterparts-meets-Underoath sort of vein and attitude. Punchy, emotive, and raw, Years End spare little expense at conveying the finer details within their personal experience throughout the entirety of the album.
Today, Sam Freeman lets us venture and weave through his personal writings on Ring Of Bone in this exclusive track-by-track, prompting further insight and observation as we continue to analyze what it means to navigate the human condition. As always, each track is embedded with its corresponding description for the betterment of your listening and reading experience. We also have the pleasure of presenting Sam Freeman's personal introduction to Ring Of Bone and the origins of its title. Enjoy!
_________________
We've been a band for five years, there are songs on this record that we're written two years ago and we recorded this album over a year ago.
I'm twenty three now, a majority of the lyrics on this record we're written when I was unemployed and in college, feeling miserable and watching Lost in Translation a lot.
Originally we weren't going to name the album anything. "Ring of Bone" was a name that was on a "maybe" list and was taken from a Lew Welch poem. Our guitarist got pretty sick after we recorded, we thought he had a brain tumor, lymes disease, all of the above. A month before we put the album out a chiropractor said that his issue was a small "Ring of Bone" that had become unaligned. If there was ever a large neon, philosophical sign, that was the sign.
This is Ring of Bone.
"War Town"
I was raised in Sharpsburg, MD. Surrounding the town is Antietam Battlefield, and inside Antietam Battlefield is an area called "Bloody Lane," which is where the most blood was ever shed during the Civil War.
The most formative years of my life were my time spent there, from early childhood until I was 18. "War Town" is about about being ten and dreaming of who I'd be when I hit my twenties. I hope I didn't let him down- I know he thought I'd be skinnier.
"Stargazer"
When I was in sixth grade, I went to see Revenge of the Sith with my friend. I spent the night at his house and in the morning, I went to Sunday School for the first time in my life.
They had us watch a video about a man recounting, lost in the forest with his infant son and how it began to rain. He said that God gave him hope to get out of the forest. I thought that was off. His son crying should have given him that hope. Humans are more capable than they think: we climb mountains, we save lives, we create truths from nothing. A prophetic nudge has nothing to do with protecting your child. That is when I ruled about the belief of a higher power in my life.
"Stargazer" is about losing faith when I was young. I saw things I thought were God's work differently. Faith is remarkable; faith can change the will of a evil man. But faith in a higher power is absent in my life.
"The Only Living Boy in the Mid Atlantic"
This is the oldest song on the record. Also the one that is most out of suit from the rest of the record.
I think waxing hopeful is as troublesome as latching onto negativity. "Living Boy" is about how much shielding certain individuals need to feel okay. The things that have haunted me, still haunt me. They will always haunt me, the only thing that changed is the degree in which they do.
"Old Hands"
Our first release Beacon has a song for my mom. "Old Hands" is about my dad. Or, rather, a conversation I had with him.
I had hit a hard stop in my life. I was unemployed with no prospects, it was the summer and- to my surprise- I had flunked out of college. He told me that I'm the hero of my own story and that I steer the ship of my life. I don't want to let him down.
"Black Lodge"
The second oldest song on the record.
This song is a product of a panic attack. I've had them off-and-on for the last five years. It's the absolute most terrifying aspect of my life, feeling like I'm absolutely about to die. "Black Lodge," in terms of Twin Peaks, is where the spirit meets the dark version of itself. There's a great negativity in my life that needs to be purged before I can become a whole person. I think that's true with everyone. Hate and sadness latch onto you like oil, it's hard to wash out.
"Sans Amour"
The lyrics for this song were written almost immediately after watching Her for the first time. It was originally called "Yellow Birds in Place of Canaries" and I'm so fucking glad that was trashed.
For a while, no matter what relationship I was in, I was always laser focused on a certain aspect of the person that I didn't like. That's such a fucked up flaw. I understand that now and I wanted to write an apology to those people for being a shithead.
"Indigo"
The woman singing in this song is my girlfriend Oceana- the one person I've committed to more than anyone. Coming from "Black Lodge" to "Sans Amour" to "Indigo" is important. You can't lay with negativity for too long. That was a hard truth. Your significant other can only try to shine light for so long. It's something I'm still learning.
"Locust Grove"
My best friend growing up lives on a road called Locust Grove and I always tried to name a song that but never succeeded, I'm glad I saved it for this one.
"Locust Grove" is the path that you draw out for yourself when you're younger. As you grow up, cracks start to form, you notice different ways around, and that single line isn't that anymore. That path becomes diluted.
"Prime"
"Prime" is the best example of what I believe this album really is. I've mentioned carrying negativity a lot but this is the song about shaving some of that off. This song is really about a conversation with myself. Seeing yourself from another angle and understanding how big of a shithead you can really be. Anger and depression can feel like a nice, raggedy pair of jeans: sure they feel nice now, but you have to find something better.
"I Saved Latin, What Did You Ever Do?"
This is the last song on the record, also the last song we wrote for it. This is the culmination song. Every idea is represented in this song.
I think that in life it's important to allow yourself to experience a wide gamut of emotions. Life isn't life without feeling angry or sad or happy. I'm pushing death my whole life, but if I look back, do I want to see one single string tied to my waist or a multitude, tied to all kinds of different memories?
Ring of Bone is an album that I think really encapsulates the individuals who made it. I'm glad it exists.
Thanks for listening.
Purchase Ring Of Bone
---
About Years End
Years End are a West Virginian Melodic Hardcore band that formed in 2012. As their musical development keeps exceeding prior endeavors, they constantly thrive to make that a habitual statement. From the de-tuned, complex riffs, to the melodic breaks and choruses. Years End are precise in every aspect of their art. They sincerely hope their listeners will cherish the meaning and passion of our music as much as they do. 
Connect with Years End